The Chevy Silverado 1500 has seen praise from almost every truck driver and owner who have come to appreciate its rugged design and impressive power. Some accessories, like cold air intakes, help with acceleration, but today we'll cover deceleration with the best brake pads for Chevy Silverado 1500. We'll address everything you need to know about getting a new set of brakes for your truck.
Best Brake Pads for the Chevrolet Silverado 1500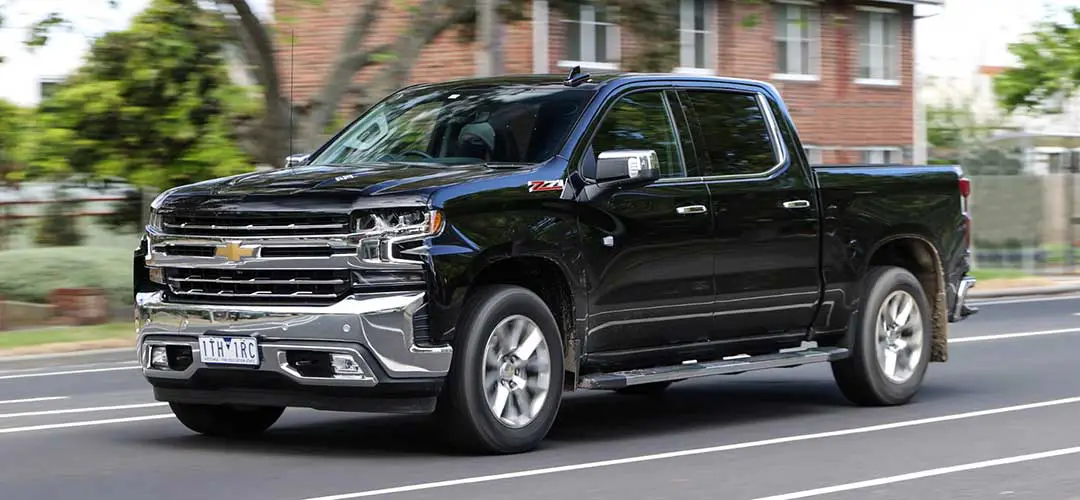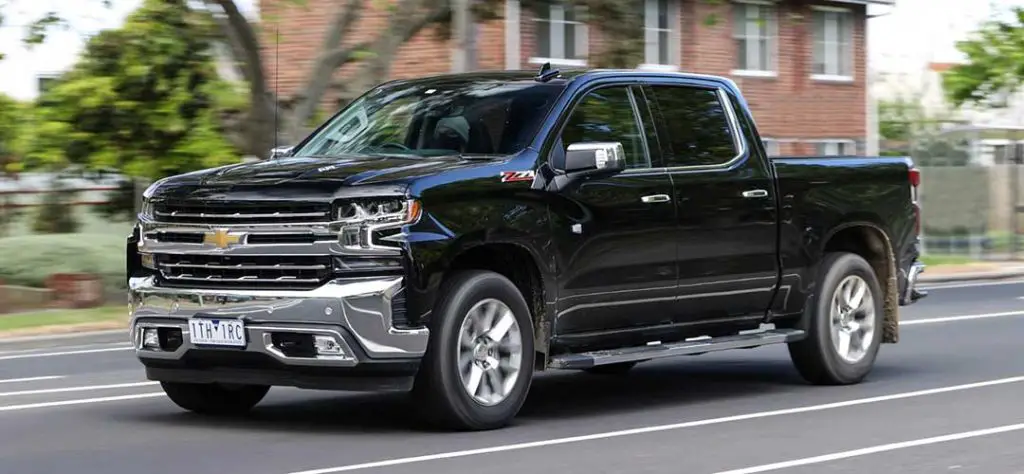 "As an Amazon Associate, I earn from qualifying purchases."
5 Best Brake Pads for the Chevrolet Silverado 1500
Power Stop brakes have been the brake pad and rotor of choice for many truckers who demand the best performance and features from their brakes. This kit comes with everything you need, from rotors to pads, for a serious upgrade in stopping power for your truck. With this kit, your truck will be stopping better than ever before. 
With the Z36 carbon ceramic construction, the brake pads included here are suited for any towing or hauling needs you may have. The drilled rotors with carefully placed slots give you the cooling of a race car as these brakes stay cool during even the most intense conditions. This kit may cost a pretty penny, but you are getting some of the best stopping power possible. 
If you already have a decent set of brake rotors, then the brake pads from Power Stop that are included in the kit above now come on their own. These Carbon-Fiber Ceramic brakes have all the stopping power you could ever need on top of numerous features that make them the king. These brake pads have been improved from old generations with better performance and a new low dust coating.
A scorched thermal coating on these pads means that they break in faster than the competition and also brake better than the competition. Chamfered slots on the braking surface allow you to brake with any intensity and not have to worry about any annoying noises found with cheaper pads. If you need brakes that can stop you and your cargo without fail, these are the brakes for you. 
These brake pads have all the features and performance that you would normally expect on racing brakes. A blend of ceramic and semi-metallic compounds allows this brake to have qualities suited for all driving conditions and drivers. These pads were tested for quality assurance with the noise, vibration, and harshness test, so you know you are getting a very reliable pair of pads. 
The pads come with a stamped backing plate which allows for interesting movements within the rotor. The stamped backing means that these brakes move better in the rotor for less noise and vibration generation under braking. With its combination of carefully considered materials and design features, these ACDelco brakes will serve you well. 
The message that Akebono is looking to send with its Proact Ultra-Premium brake pads is one of quality and no compromise. These brakes have been meticulously designed and created to pass every test and challenge that is thrown at them. The ceramic formulation on these brakes was designed to be as quiet as possible under any condition and generates much less brake dust than the competition.
These brake pads are designed to feel as natural as possible which is why they feel so natural and comfortable under harsh conditions. The pedigree and rich history of this company are clear with every brake they make, and they stand behind the performance of every unit. As an added level of comfort, Akebono makes brakes custom to over 400 different vehicles, so you are getting brakes specifically designed for your truck. 
These unique-looking brake pads certainly stand out, and not just for how they look. The EBC Greenstuff series of brake pads were designed to be optimal for street and city use. The unique design of these brake pads is due to the anti-dust coating that helps to eliminate a majority of the brake dust that is normally generated. 
As most pads take time to break in and get effective, these pads work faster than most and are ready for the full action in no time. Their triple-layer shims make for a package that ensures you are braking with confidence every time you put your foot down. 
Brake Pad Buyers Guide
With so many unique and great options mentioned above, now you need to take some factors into consideration when making your brake purchase. To help you better understand what you need to know about brakes before buying, we've created a buyer's guide and answered some of the most common brake questions for your convenience. Good brakes are critical for operating your Silverado, while things like tonneau covers and fender flares serve a purpose, but not like brakes.
Why Do You Need to Upgrade or Replace Brake Pads?
Understanding why you need to replace your brake pads is one of the fundamental things you need to understand before making any purchase. The brake pads on your truck are what rub against the brake rotors to create the friction that brings your vehicle to a stop. Think of your brake pad as a pencil that gets smaller every time you use it to write. 
When your brake pads begin to run out of material from natural usage, they become less effective and need to be replaced with new pads. If you don't replace your brake pads, then you can face a reduced braking force that can lead to serious and sometimes fatal brake failures. As an added bonus, replacing your brake pads with an upgraded version from what you got off the dealership will give you better general braking performance. 
What Should You Look for When Buying Brake Pads?
Buying brake pads is something that you should think carefully about before making any purchasing decisions. The first thing you want to understand is what kind of brakes you are looking for. Every brake pad has a slightly different character and can end up working better or worse in certain situations. Just like you wouldn't use snow tires in the summer, some brakes are better suited for some conditions as opposed to others. 
Another thing to look out for is the size and longevity of the pads. Every brake pad can have a slightly different size, so make sure that you are finding one that fits your truck. When you look for longevity, that will indicate how long a brake pad will last before needing to be replaced. This often comes down to the material of the brake pad, which we will look more at later. 
What Are the Tips to Remember in Selecting Best Brake Pads for Silverado 1500? 
The Chevy Silverado is a big truck, so remembering to buy decent brake pads will be very important. The larger the vehicle, the more important it is to have good brake pads equipped. Also, take into consideration if you plan on towing or hauling anything with your truck, as that may benefit from more powerful brakes and rotors.
Something people don't really think about when buying brakes is how much dust they will produce and how loud they can get. Certain brakes can generate more brake dust from their design, and others may be naturally louder, so take those factors into consideration when choosing your next brakes. 
Chevy Silverado 1500 Brake Pads FAQs
Every brake pad has a different lifespan that differs from brake to brake, but there is a general expectancy you can look for. On a truck, you can expect your brakes to last from 20,000-60,000 miles, with most brakes averaging a 40,000-mile lifespan. Your driving conditions and braking tendencies will have a large effect on how long your brakes will survive, so use them effectively.
Thankfully for drivers, brakes are one of the easier things to notice need changing when they get low on material. The easiest thing to notice is the distinct sound that all brakes make when they start to get worn to a certain level as the final material scrapes at your brake rotor. If you want to be careful, you can actually see how much material is left on your pads by looking between the rotors. There should be more than a quarter-inch of padding left, or you need new brakes now. 
If you are looking to change your brakes at home, be ready for a lot of time and tools. You will need a breaker bar, wrenches, sockets, ratchets, and a car jack at a minimum. Having a car jack that can actually lift your truck costs thousands of dollars and is one of the main reasons that people choose to leave brake replacements to the professionals. 
The two main materials used in brakes are either ceramic or various metals. With ceramic brake pads, they are constructed of a combination of ceramic fibers that operate at a cooler temperature and run quieter with the downside of a higher price tag. Metallic brake pads are made of a mix of copper and steel that are more cost-effective at the sacrifice of more noise when you use them. Choosing the right brake pad for you really comes down to budget and what you need them for. Considering how important brakes are, getting the best pads, you can reasonably afford is advised.  
Brake pads and rotors both need to be in good shape for them to do their respective jobs effectively. The brake rotors are what your brake pads grip onto and generally need to be replaced at around 30,000 miles of use. Many people get new rotors and pads to save on installation fees and time down the road.
While you could replace your brakes on your own, almost anyone would recommend getting it done professionally. Unlike an oil change or adding washer fluid, your brakes need to be perfectly installed so that they can do their job without fail. A mechanic can change all of your brake pads with relative ease, and the money you pay to have them replaced will be more than worth it. 
Brake pads are surprisingly affordable when you consider how much they really do for your truck. An average set of brake pads for a truck will cost around $50 dollars. This is just the cost of the brakes, as adding rotors will add a little more to the price tag. However, you can find cheaper brake pads with worse performance and much more expensive options with more premium materials and features. 
Best brake pads for silverado 1500: Conclusion 
Now that we have a thorough understanding of the importance of something as seemingly small and meaningless as a brake pad, you can have a better appreciation for just how much they do for your truck. Our five choices each offer you a slightly different package, and we hope that one stands out as just what you need for your Silverado 1500. With all the buying information and questions answered, you can now go and buy the best brake pads for your truck with confidence.