If you're a 4Runner owner who's looking for the best seat cover options to protect the interior of your vehicle from everything mother nature has to throw at it, then look no further. Getting custom seat covers can be a great option to protect your seats and also offer a bit of personalization. With so many options available for Toyota 4Runner seat covers, making the right choice can be a bit of a daunting task.
In this article, we'll cover some of the best custom-fit seat covers available for the 4Runner that are easy to install and protect your seats from the wear and tear of everyday use. From water-resistant options to custom fits for your split-bench, our comprehensive list will help you pick the right seat cover for your 4Runner.
We've put together the top five best seat covers available for your 4Runner, all available right on Amazon. Let's take an in-depth look at each of these products below.
Best 4Runner Seat Covers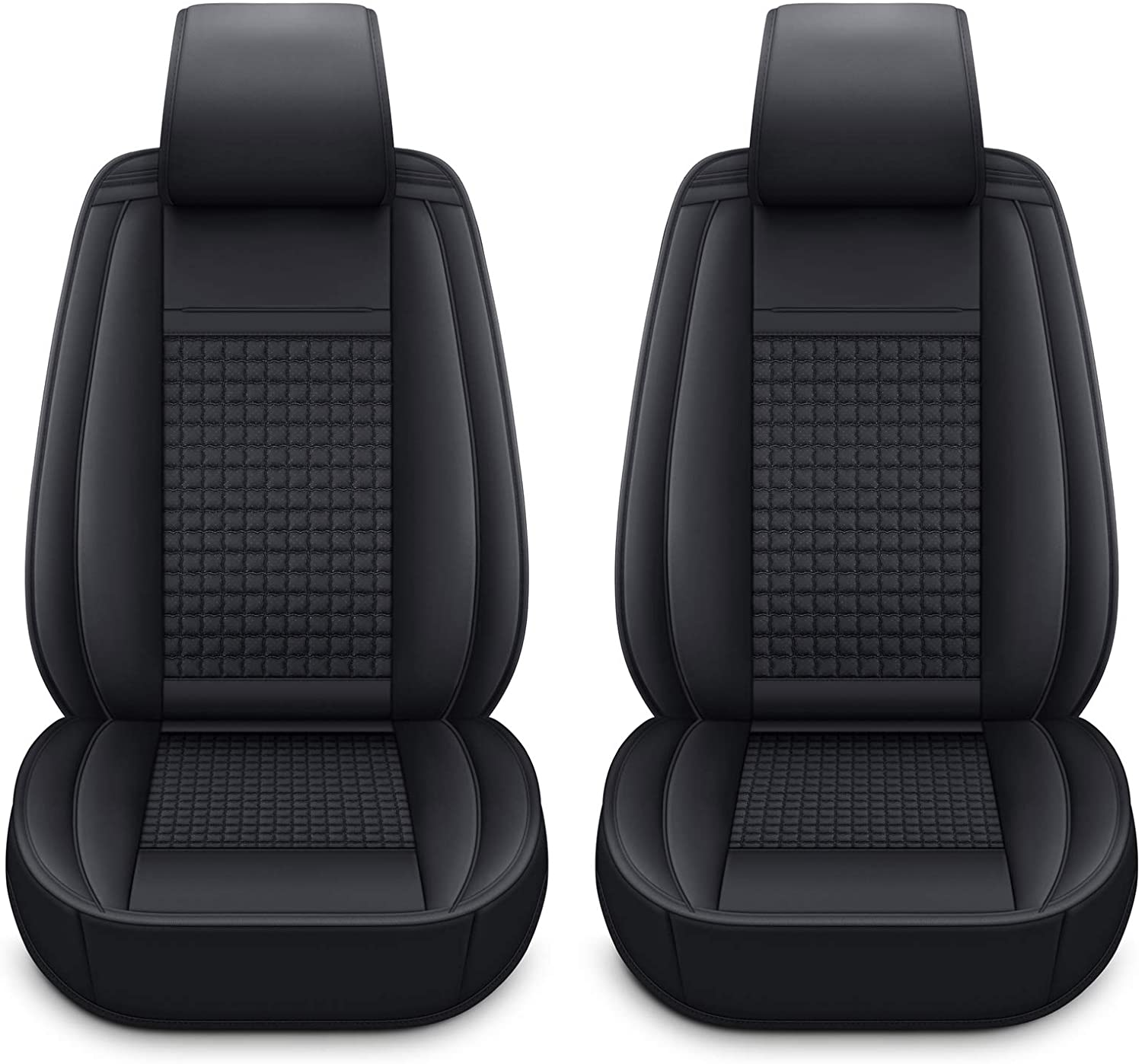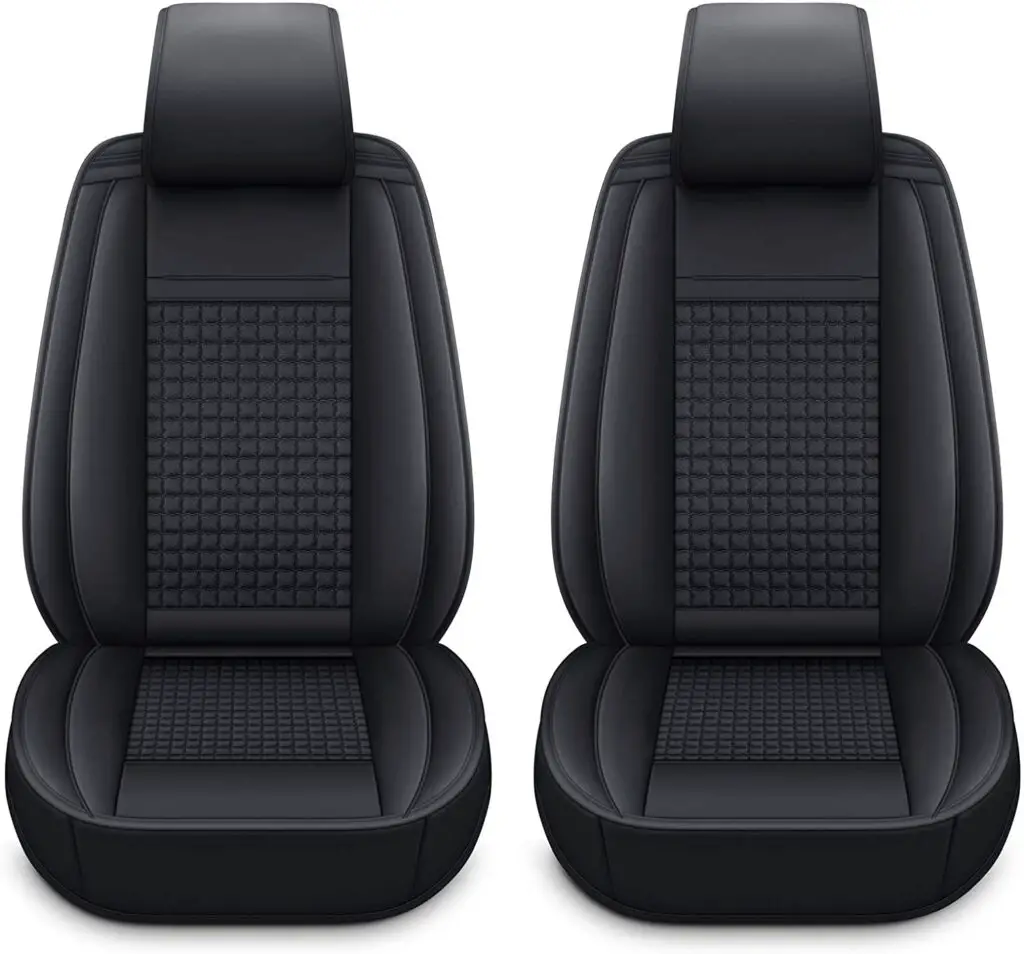 Luckyman Club offers high quality, easy-to-install option for your 4 runner; Especially those looking to retain the leather feel of their original seats. Their leather is around .9mm thick, meaning they'll hold up to some serious abuse, and even have built-in pockets for added convenience.
Luckyman Club's seat covers are made with safety in mind, and you'll still retain the full functionality of your seat bolster airbags. They even offer an instructional video on how to easily install your perfect fit seat covers to ensure they feel as factory as possible.
They offer several different color options, and you can even choose between a full set for your 4Runner, or individually between the front and the rear. You can choose to protect only your front bucket seats or even just the whole rear bench.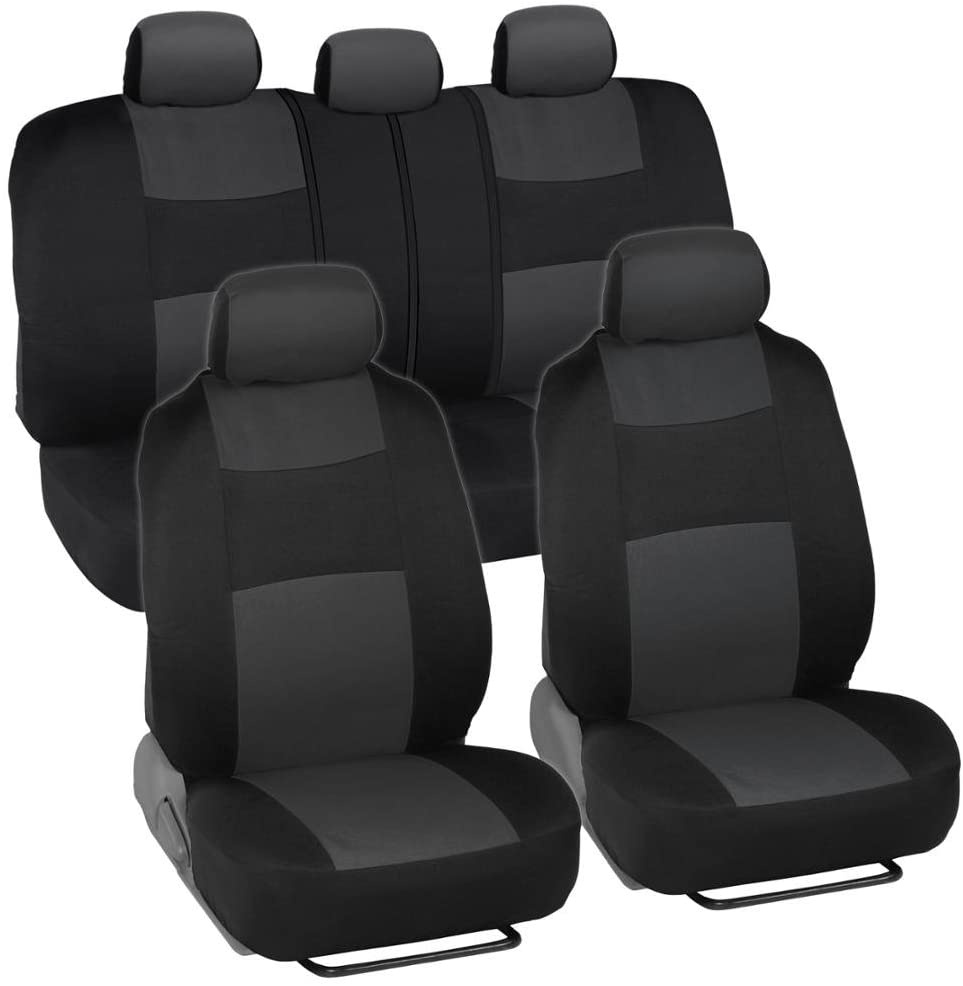 If you're prone to spills and messes in your 4Runner, then look no further than BDK Polypro's car seat covers. These polyester seat covers are an awesome option for those who prefer to have the cloth as opposed to leather.
Although they're universal seat covers, their simple 3-step installation process and a few additional adjustments will ensure a custom-made fit for your 4Runner.
BDK also offers 11 different color options, so you can add a little bit of personalization to your interior cabin space. Protect your front bucket seats, your rear bench seat, and your headrests with BDK's polyester seat covers.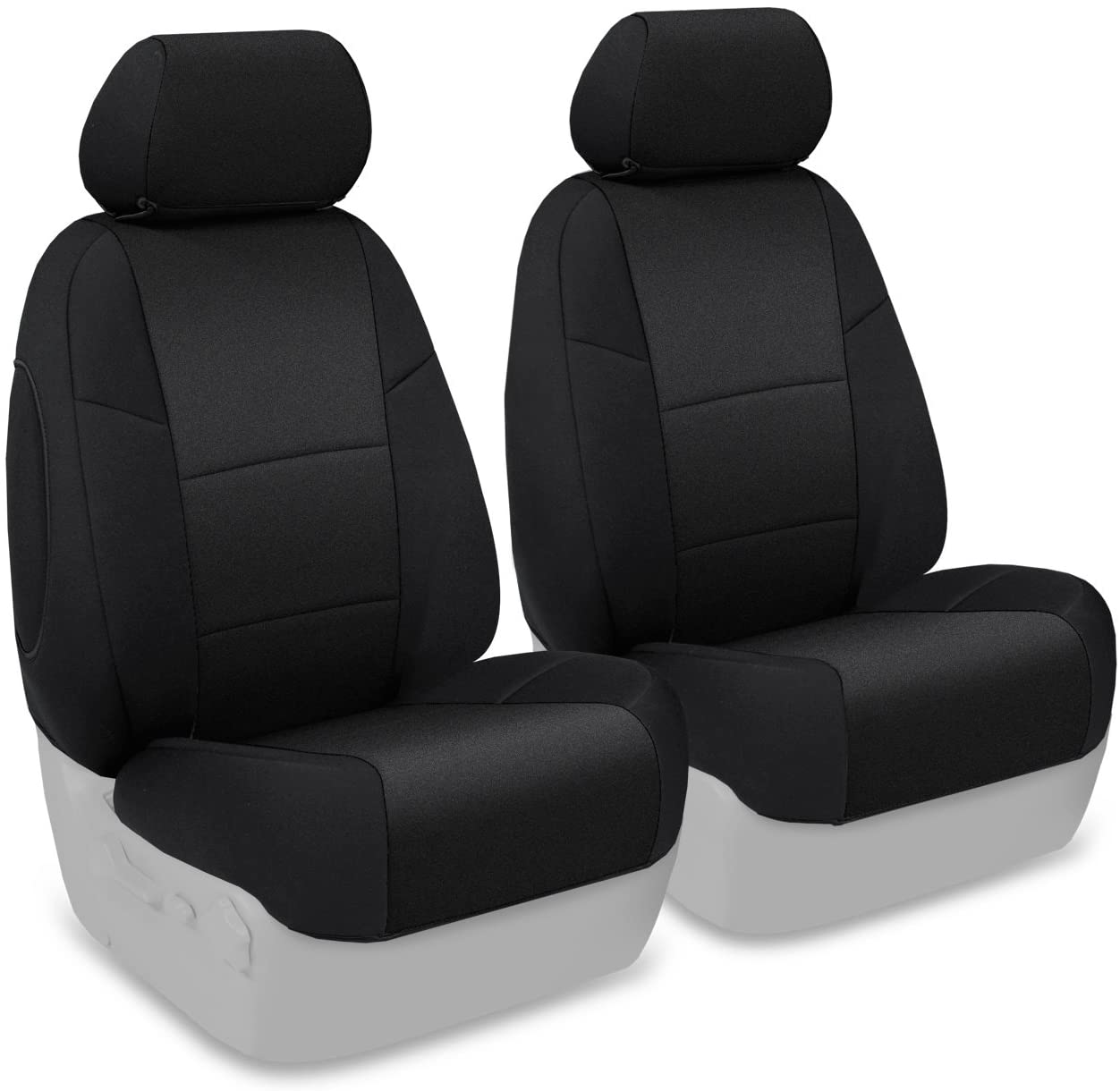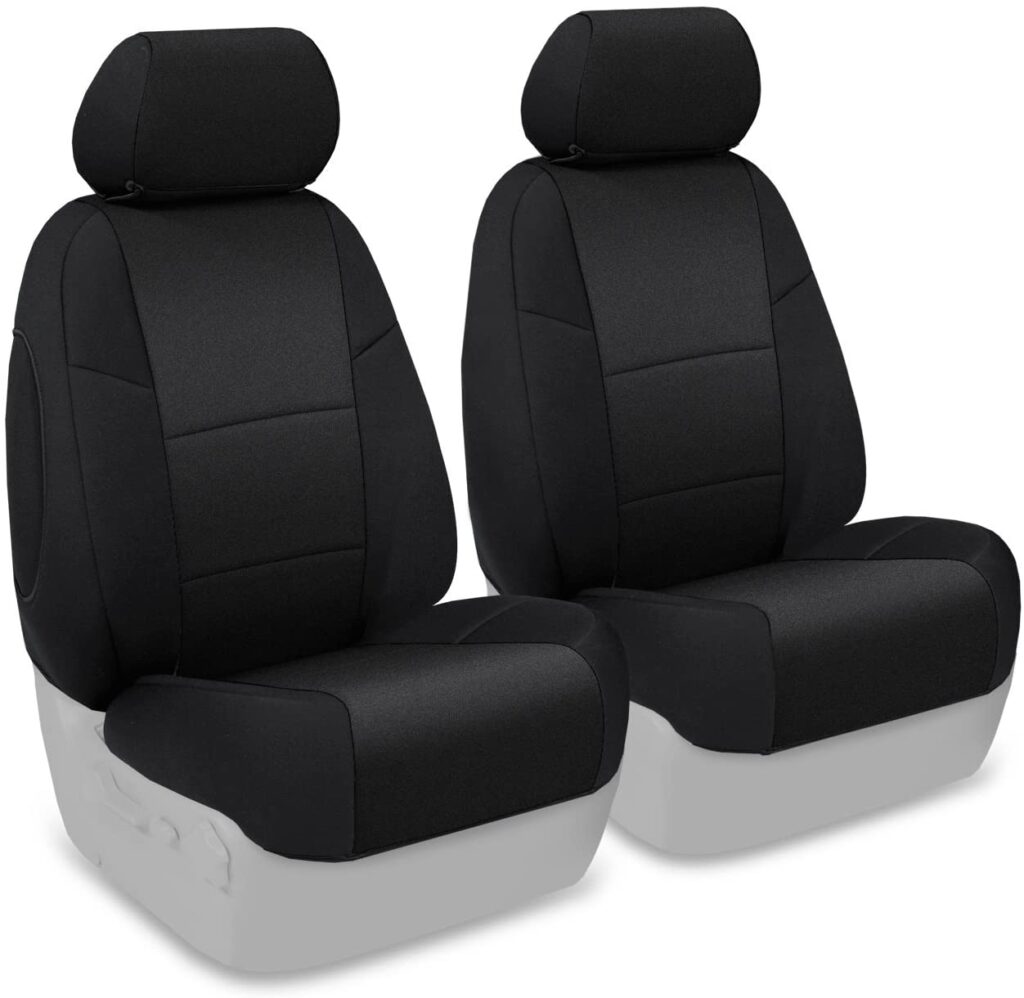 CoverKing is best known for its approach to custom-fit car seat covers, and their 4Runner options for both the front seat buckets and rear bench are no exception. From the front to the rear, these neosupreme seat covers are tailor-made to the exact curves and seams of your 4Runner's factory seats, so you'll forget you even have covers on them.
The best part about Cover King using neosupreme fabric is you'll never have to worry about your seats getting wet. They offer some of the best protection available for your 4Runner's seats, and with 8 different color options, you'll be sure to find the right colors to personalize your seats.
Cover King also offers a 1-year limited warranty on their seat covers, bringing peace of mind to go along with the outstanding protection.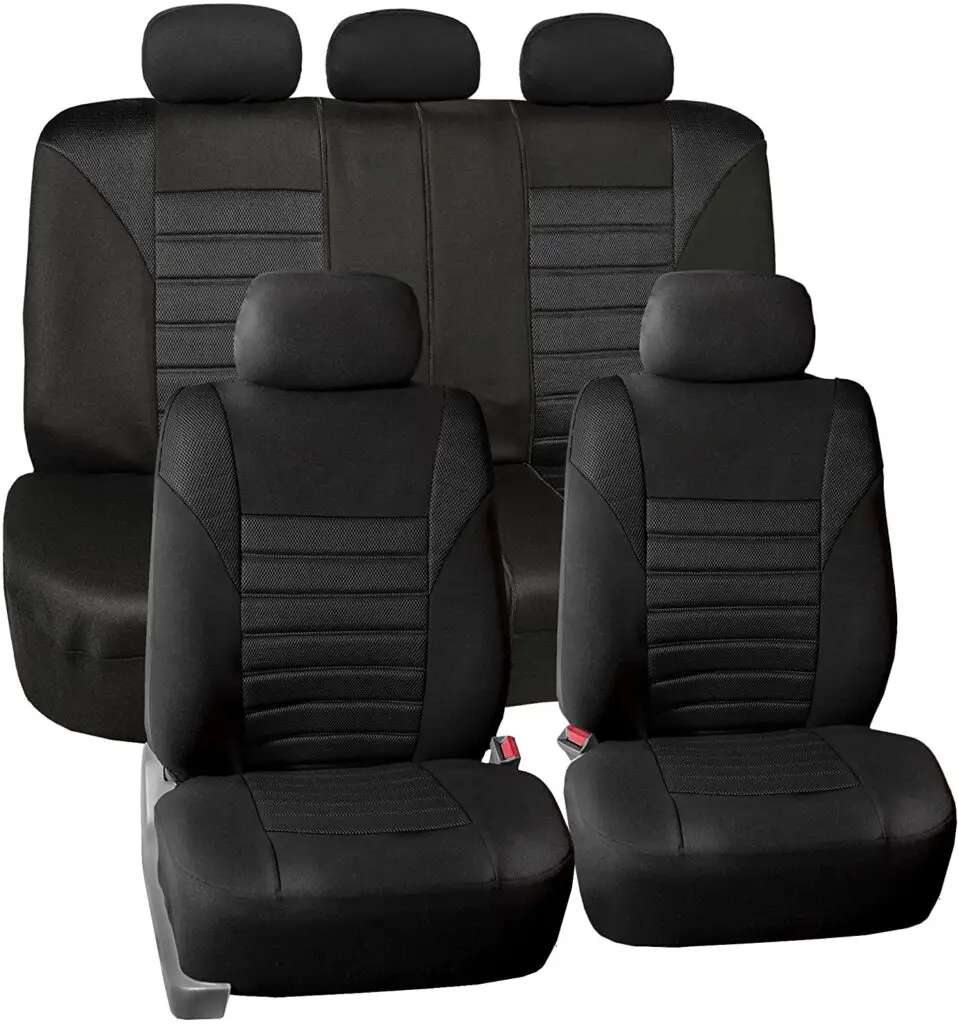 FH Group's universal premium 3d air mesh design seat covers are another great option to outfit your 4Runner with. Each of their kits comes with 2 front bucket seat covers, 1 rear backrest cover, 1 rear bottom bench cover, 5 headrest covers, and 1 bag of snaps. Best of all, these seat covers are designed with rear split benches in mind, so you won't lose any functionality of your 4Runner's seats.
These seat covers are considered "semi-customized," meaning they're made with SUVs in mind but are perfectly tailored to fit your 4Runner. Their breathable material makes it, so your heated seats will work as though there's nothing covering them at all.
FH Group's seat covers come with 12 different color options, and you can even buy the front seat covers independently from the rear ones. It'll be hard to tell you covered your factory seats with concealed velcro openings and adjustable straps.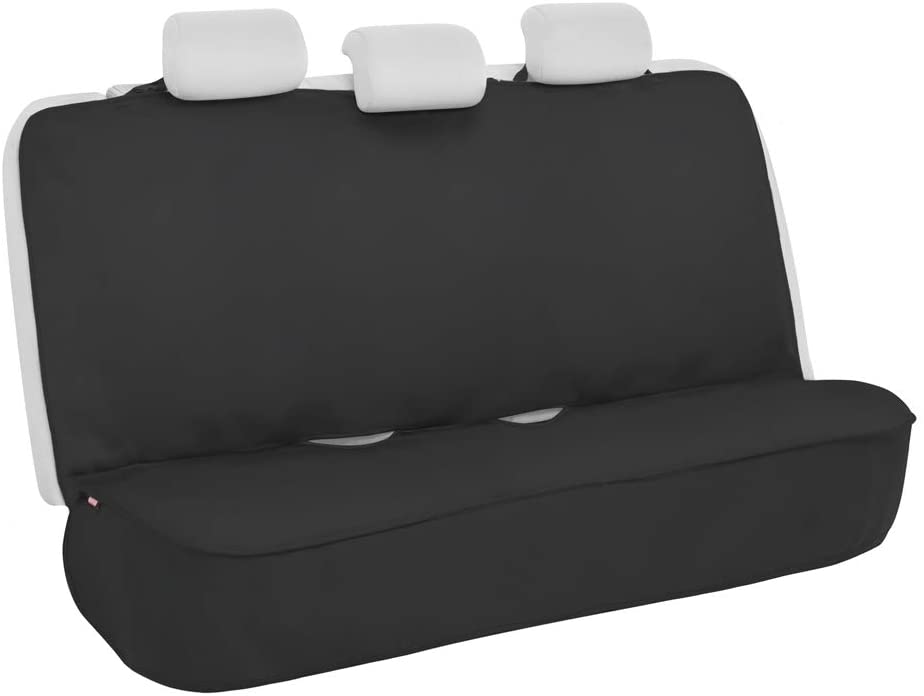 If you're just looking to protect your rear bench seat from weathering, then BDK has the perfect option for you. Their back seat cover includes a waterproof lining and offers supreme protection for your 4Runner's backseat.
BDK uses select premium materials in their seat covers, which means they offer some of the best, breathable seat covers on the market. Their color selection includes black, beige, and charcoal, so you'll be able to get one that best matches your factory interior color.
The bench cover measures 55 inches wide and 44 inches tall, meaning they're the perfect fit for your 4Runner's rear bench seat. While there isn't a full set available for this particular car seat cover, you'll be providing your rear bench with some of the best protection available, all with a comfortable and stylish look.
Is a Cover the Way to Go?
Choosing a car seat cover for your 4Runner can be the best option for people looking to protect their car's interior. Whether your 4Runner is brand new or lightly used, it's important to protect your investment to the best of your ability.
With so many car seat covers on the market, there are sure to be options available tailored to your needs and wants. More often than not, you can retain the features of your factory seats, such as airbag systems, heated seats, and even split benches, by choosing the right seat cover for your 4Runner.
Life happens, and unexpected messes and spills occur. If you spend a lot of time off-road with your 4Runner, it can pose some risk to the interior condition. A car seat cover can make a world of difference in regards to protecting your seats and keeping them as good as new ones. You'll never find yourself in a position where you're looking at costly upholstery repairs to undo the damage that happens just from using your vehicle.
Car seat covers are easy to install and give you the option to add a bit of personalization to your 4Runner. Since they slip right over the factory seat, when they get dirty, you can just throw them in the wash. The same cannot be said for the factory seats that come standard.
While it's not the only option, choosing to protect your seats with a quality seat cover is the way to go. It's easily the most inexpensive option for best protecting your 4Runner's seats while adding a little personalization into the mix.
Why Not Just Replace the Cloth Seats?
Ease of use and installation is what makes utilizing seat covers a better option than just replacing your existing cloth seats. If you're up to the task, replacing your cloth seats is always an option, but there are some serious considerations you should make before you decide to do this.
One of the major concerns is cost. More often than not, factory cloth seats are installed in a manner not meant to be taken off. So, you'll typically either replace the entire unit or end up paying someone to re-upholster the factory seat, replacing the old material. This can be a considerably costly venture, and you could be without your vehicle for an extended period of time.
With car seat covers, however, you can install them yourself, and depending on the cover you choose, you can replicate the factory seat so it's not noticeable you're using a seat cover whatsoever. Much like some of the options we listed above, you can match your factory interior with premium materials and high-quality seat covers that would leave even some experts none the wiser.
One of the best features of car seat covers is how easy they are to keep clean. If your seat gets dirty, you're stuck using all kinds of vacuums and rug cleaners in order to access stubborn stains and spots. With seat covers, however, you can take them right off the seat and throw them through the wash to eliminate any dirt and debris, leaving them basically brand new.
What Is the Best Car Seat Cover Material?
Something to keep in mind when picking out your car seat covers for your 4Runner is the material it's made from. Some materials are great for protection and offer little comfort, while other materials can be considered the perfect blend of both. Whether you're looking for something to add a personal touch or looking for some serious protection for your seats, you'll be sure to find that there is something out there for you.
When it comes to choosing the best car seat cover for your 4Runner, there are quite a few different materials to choose from. While Neoprene is more often the most chosen material, let's take a look at some of the other materials you can choose.
Leather Seat Covers
Leather needs no introduction in regards to one of the most sought-after materials for a car seat. It delivers a much more desirable and premium feel, coupled with the ability to hold up over time. Unlike some other seat material options, leather lends itself to being easy to clean, and typically you can get it in just about any color you're after.
One of the major downsides of leather, however, is how prone to temperature changes it is. While heated seats or ventilated seats can easily make leather more forgiving, it can be a bit of a surprise the first time you get into your car on an extremely hot or cold day. Over time, leather can start to crack and peel a bit if not properly cared for, so the resiliency of the material only lasts as long as it's properly treated.
Cloth Seat Covers
Cloth is a pretty standard option material used across the board in automotive seats. You can find cloth in varying degrees of quality and price and are often the most inexpensive options available on the market.
Cloth seat covers typically don't offer much protection or comfort and are made with cost in mind. This is not to say you can't get high-quality cloth seat covers for your 4Runner, but rather to consider a more premium option if you're looking to have them for a while.
Neosupreme Seat Covers
Neosupreme seat covers are like the more affordable little brother of neoprene seat covers. They look very similar, and feel even closer. However, neosupreme offers a bit more affordability to people looking for a weatherproof option that doesn't break the bank.
Unlike neoprene, neosupreme isn't prone to stretching due to it being synthetic in nature. Since it's considered a "fake" fabric, it's more durable to the test of time, and you won't find yourself with stains and spots after it gets wet.
Best 4Runner Seat Covers: FAQs
Neoprene seat covers are easily the most sought-after material when looking for the perfect seat cover for your 4Runner. Neoprene is the material used in scuba suits to keep divers dry, so you know it's up to the challenge of keeping stains off of your seats.
When used in car covers, neoprene can become expensive to use as a material, however. Since it's quite a thick material, heavier stitching is required to prevent the seams from falling apart over time, making the development process significantly more costly.
Keep in mind that you can get all the positives of neoprene in its significantly cheaper synthetic version neosupreme. Less cost of manufacture typically translates to a more inexpensive product, but you won't miss out on the premium features that neoprene has to offer.
Cost aside, neoprene and its synthetic version neosupreme are great options to choose for your seat cover. Unlike leather, they aren't as prone to temperature change, and unlike cloth, they're considerably more water-resistant and great at repelling stains. Since they're significantly more breathable as well, you'll still be able to feel your heated or cooled seats working well, and they'll add a bit of comfort to top it all off.
The answer to this question is a bit more complicated; Yes and no. Regardless of material, seat covers can be universal, made for a custom fit, or even semi-custom fit. Each type of car seat cover comes with its own advantages and disadvantages that you can take full advantage of.
First, you have your custom-fit seat covers that are made to fit a specific vehicle. Take, for instance your 4Runner. These seat covers are designed with your specific seats in mind, matching factory stitching and the exact shape to the best of their ability. Typically the fitment is as tight as possible, and after a bit of difficulty, you'll hardly be able to tell you to have a seat cover on at all.
Then you have what can be considered your semi-custom fit seat covers. These seat covers are typically very close in design to what your seat currently has; however, they'll take some persuasion and adjustments to get them to match perfectly. Once you've made the necessary adjustments and put in the bit of extra work these types of seat covers require, you'll be very close to a near-perfect custom fit.
Then you have the universal application seat covers. These products are not made with any specific vehicle in mind but rather an overall solution that can be taken advantage of by any kind of vehicle. With universal car covers, you'll get similar protection ability, but with less of a snug and tight fit. Whether you're looking for a full set to compliment your 4Runner or just something for the back, universal seat covers open up your options to considerably more than just what's made for your vehicle.
So, to answer the question: Yes, some car seat covers are a universal fit, but not all of them are. While the 5 we listed earlier in this article are guaranteed to fit your 4Runner, it's important to verify that others will actually work. The biggest thing to consider is the overall dimensions of your seat and whether or not the universal options are large enough to cover your seat in its entirety.
Now You're Ready to Decide!
At the end of the day, deciding which material to choose, the proper fitment, and the plethora of other options come down to personal preference. We included several different fitment types with assorted different color options so you would have all the tools needed to make the right decision for yourself when it comes to picking out car seat covers for your 4Runner. You can rest assured knowing our top picks are some of the best quality options available on the market and are tailored specifically to fit your vehicle. Also, be sure to take a look at the review section on Amazon to get a better idea of what people who've purchased the seat covers before have to say about it, to further help you decide if it's the right seat cover option for your needs.
With so much information and options available out there in regards to seat cover options for your 4Runner, we narrowed it down to the best five options available right on Amazon. It's important to make sure you're making the right choice, especially when you can't experience fit and feel until the product comes in.
Now you can make sure you pick the right car seat covers for your 4Runner that will last and provide the exact experience and feel that you'd hoped for when you initially started your search. Obviously, there are hundreds more options out there, and the five we covered were the best we'd found.
From neoprene to leather, you can use our selection coupled with the on-site reviews to help make your once difficult decision a bit easier. Whether it's comfort or protection you're after, you can give your 4Runner a whole new interior look with any of our options. Protect your investment, and make it easier to keep your interior cabin clean with easily removable car sear covers for your 4Runner.