The Toyota Tundra is a very reliable and capable truck that can be a great choice for the driver looking for towing capabilities and easy driving. The overall driving experience from this truck is very rewarding, but what if it could be better? Today we will look at 5 of the best lift kit options for the Toyota Tundra that each offer something unique and valuable to the driver. We will also look at some buying advice and frequently asked questions to help you better understand the benefits of a lift kit. 
Best Lift Kit for Toyota Tundra
"As an Amazon Associate, I earn from qualifying purchases."
5 Best Lift Kit for Toyota Tundra
When looking for a full shock kit for your tundra, Rough country wants to provide you with the best solution for all of your lifting needs. These 3.5-inch shocks give you an extra boost in ground clearance and height that helps your truck take on any terrain. Premium construction and an easy enough assembly make these shocks a great DIY solution.
The addition of upper control arms and rear spaces allows this kit to do every job you need it to from the trail to the highway. The inclusion of everything you need and excellent build quality makes these our pick for the best overall kit for your Tundra. 
With a massive 6-inch lift height, this kit from Rough Country means serious business. The premium shocks and coils with this kit will keep you off the ground over any terrain. A durable and high clearance set of coils and braces allow you to look great and back it up with raw performance.
The inclusion of a premium skid plate and fabricated blocks allow this kit to keep your truck lifted for longer and with greater success than the competition. You may pay a premium for this kit, but you'll be glad you did when you see how it performs. 
It may not be as fancy as the more expensive options, but the Readylift 3-inch kit gets the job done. This kit comes with everything you need for a basic lift and opens up a whole new world of options for customizing your truck.
You don't get specialized off-road shocks and reinforcements, but this kit helps give your truck the balance and stature it needs to drive smooth and look great on the road. 
The rough country looks to new markets with their simplified 3-inch lift kit for the road-focused trucker. Unlike their more premium kits with shocks and coils, this lift kit provides the essentials for a decent lift at a respectable price. 
Included rear lift blocks help give this kit the ability to make your truck feel balanced on the road while also looking better than a factory Tundra.
With this incredibly simple kit, Dynofit gives you just what you need for a leveling kit for your truck. These spacers are made with premium materials and help your truck look balanced on the road while also allowing you more flexibility with your tires.
It's not recommended that you take these shocks off-road, but your truck will thank you for the extra ride height as it gives the overall Tundra package a very sleek look. 
Toyota Tundra Lift Kit Buyers Guide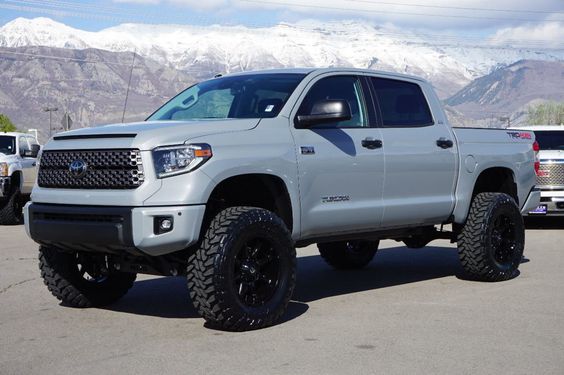 Now that we have looked at some of the best lift kits for your Toyota tundra, let's take a look at some buying advice before you choose your kit. We will look at some common things to look at and consider when you are choosing your lift kit and will then answer some of the most common questions buyers have about lift kits for their trucks. 
Why Lift your Toyota Tundra?
The first question people tend to have when looking into buying a lift kit is why they should consider buying one in the first place. This is a good place to start because nearly any modification made to your truck comes with both upsides and downsides. The reason that you would want to lift your Tundra is so that you can change how the truck handles different driving conditions, and it allows you to mount bigger tires.
If you are planning on using your truck for off-road purposes, a lift kit will provide additional shock absorption from the rough driving conditions. The additional benefit of higher ground clearance and bigger tire options means that you can take your truck almost anywhere and have confidence that it will be able to get over the terrain. 
What to Look for When Choosing a Life Kit for your Toyota Tundra?
With so many lift kit options for the Toyota Tundra, it can be a little overwhelming when trying to decide which kit is right for you. When looking for your ideal lift kit, consider what kind of look and function you are looking for from your truck. If you want a taller and more capable truck, go for a higher lift kit that allows for better clearance and off-roading. If you just want a little bump in height for better looks and riding, get a kit with a smaller ride height.
You also need to consider what the kit comes with and if it suits your needs. Every kit is a little different, and they all come with different parts for various functions. Some kits come with shocks, springs, dampers, and any other number of parts that affect how the truck will ride. Make sure that the kit you are looking to buy will fit your truck and needs so that you get the most value out of your purchase. 
What to Avoid When Buying a Lift Kit for your Toyota Tundra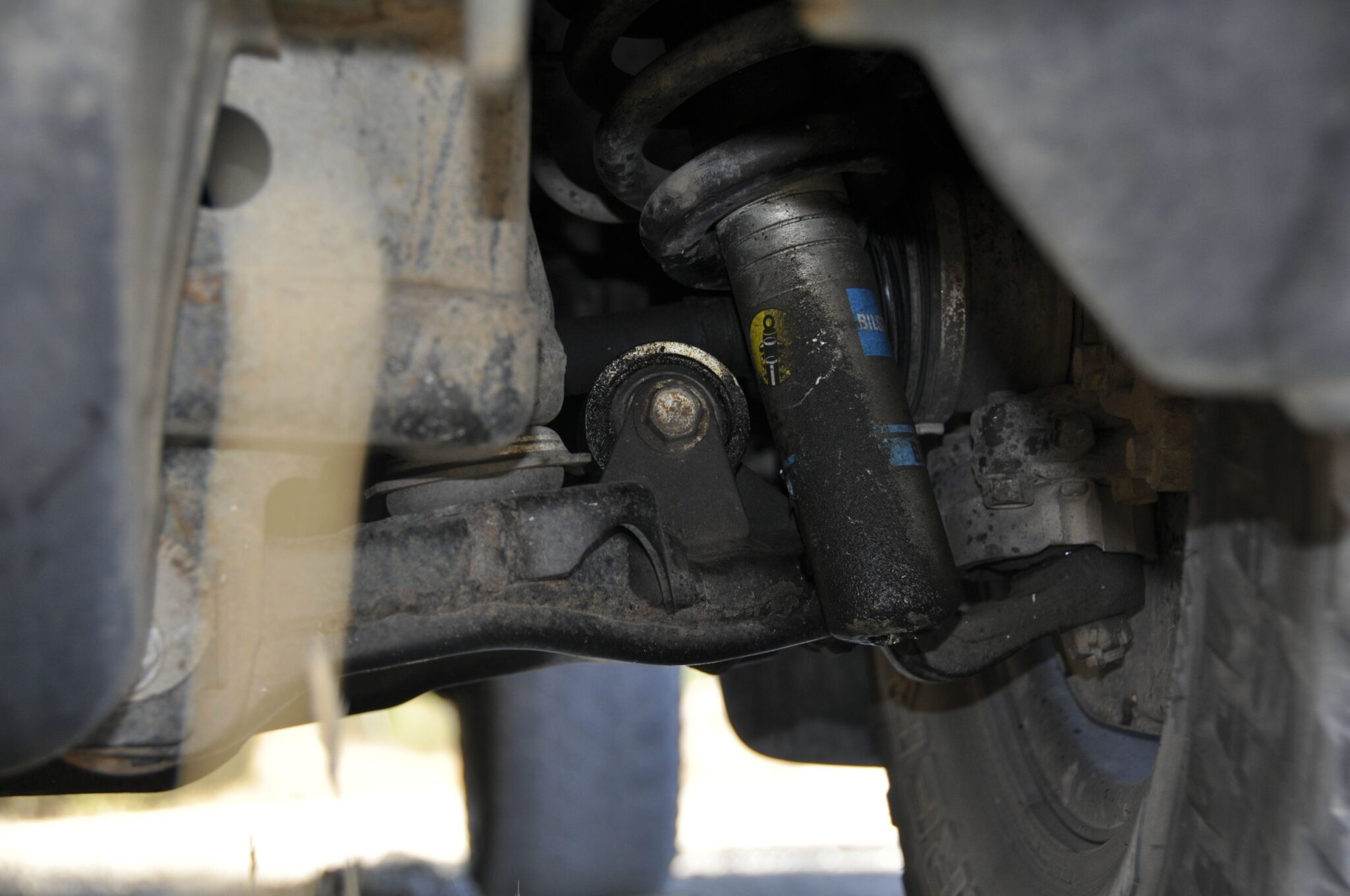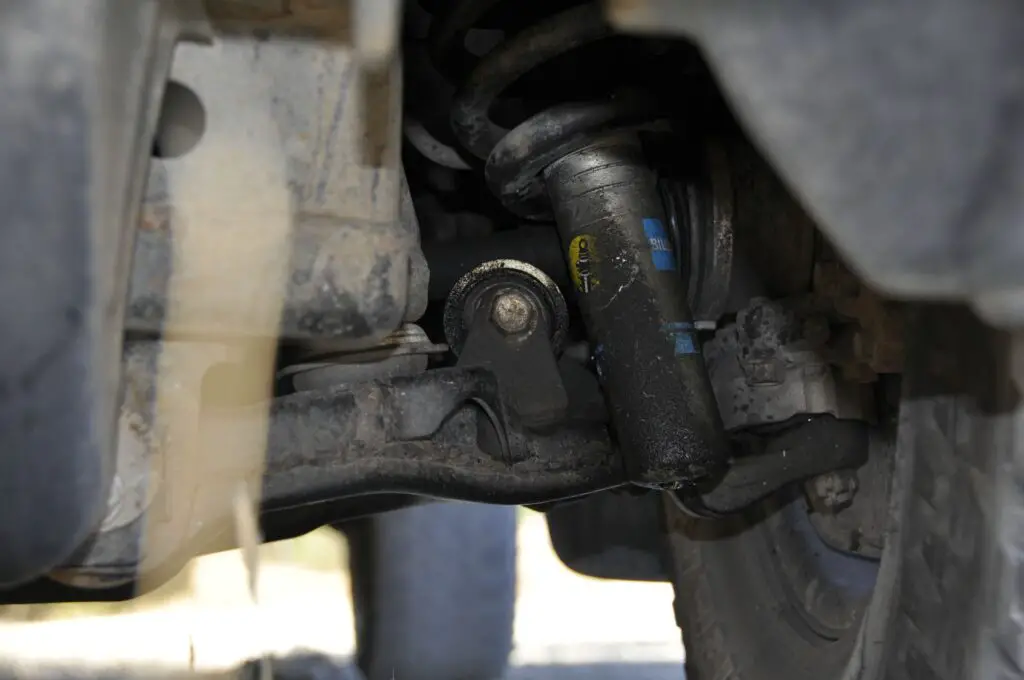 Understanding what you are buying is essential to making sure you are buying the right kit for your needs. One thing you want to avoid when buying a lift kit for your truck is buying a kit that isn't suited for your needs. Every kit is a little different from its counterparts and offers unique driving properties. Do your research and make sure that you are buying a kit that is designed for your specific needs.
You also need to be aware of what you need to ensure your kit is properly installed. Even the easiest-to-install kit is ineffective at best if you do not get it properly installed and aligned for usage. If you are planning to get new tires with your life kit, make sure that the kit and tires are compatible before buying either so that you can ensure that they will work together on your truck. 
Toyota Tundra Lift Kit FAQs
A lift kit and leveling kit may seem to do the same thing, but they are actually quite different. A lift kit will lift your entire vehicle up on the front and rear for better off-road performance and large wheels. A leveling kit makes your vehicle more balanced for normal driving and provides enough lift for slightly larger wheels. For off-roading and more lift, go for a lift kit. If you just want a small lift and better driving with the potential for slightly bigger wheels, opt for the leveling kit. 
Depending on you and your truck, you may or may not want to consider getting shocks for your truck lift kit. Higher-end lift kits will generally come with new shocks for your truck as they are designed for off-roading and improved performance. If you are buying a lift kit and your shocks have a lot of miles on them, and you want to go off-roading, then you should look for a kit with shocks included. 
When you are looking to upgrade your suspension system, this generally means there are other components that could use an upgrade. One of these specialized components is known as an upper control arm. What this part does on your truck is provide an extra level of stability for your wheels and suspension as they need something to keep them stable when in use. 
When choosing the lift for your truck, you will probably come across both space lifts and coil-over lifts. Each of these fulfills a similar task, but what they are best at and how they are used are very different. A spacer simply adds a few inches to your truck wheel height so that you can fit large wheels on for better looks and handling.  A coil overuses a shock with a spring over it that raises your truck and also improves suspension. Spacers are good for everyday use, and coil overs are good for off-roading. 
Depending on what you are planning to use your truck for and what you want it to look for, your answer may vary. Trucks come from the dealer with something called rake, which is a difference in height between the front and back of the truck that helps with towing. When you install a rear block lift kit, this can get rid of the rake and make your truck less effective at certain tasks. If you want your truck to be as efficient as possible, look for longer front shocks to keep the rake. 
Depending on the kit you buy, you are most likely going to face a rougher ride when you get a lift kit. The higher your truck gets off the ground, the worse the ride gets. Some smaller kits may not have much of an effect, but larger kits will reveal a noticeable difference in ride. 
When putting a lift kit on your Tundra, you can have some more options when choosing your tires. When you put a 3-inch lift on your Tundra, you have a few options. You can get a 16" rim with either a 285/75 or 265/80 wheel for a larger tire than standard. You can also get a 17" rim with a 285/70 tire that is about 2" taller than the factory standard tires. 
When the question comes up of can you install your own lift kit, answers vary. While you certainly could do it yourself with the right tools and equipment, you really shouldn't. Unless you are a mechanic and really understand how to change suspension components, it is best left to the professionals for safety and driving effectiveness. 
The short answer is yes. A lift kit seriously changes how your truck drives and rides, so you need to make sure the rest of the body and truck is ready for the new kit. If you fail to get an alignment, every side of your truck could be off-balance, and you could be damaging your tires and suspension. An alignment is a must after any suspension adjustment. 
Best lift kit for toyota tundra: Conclusion 
Whether you are looking for just a small bump in height or want to overhaul the look of your truck, there is definitely a lift kit for you. With so many unknowns and factors that go into changing the suspension on your Toyota Tundra, we hope that this guide serves as a reference for your shopping and that you consider our five favorite suspension options for your next upgrade.