The GMC Sierra pickup truck is a workhorse made for professionals. Many owners also like to change the exhaust system for something they prefer. However, there are many different exhaust systems out there for the GMC Sierra. 
5 Best Exhaust Systems for GMC Sierra Trucks
This guide will introduce you to five of the best exhaust systems available for your GMC Sierra pickup truck. These choices are very diverse and accommodate different users with different needs. Here are the five products we selected for you.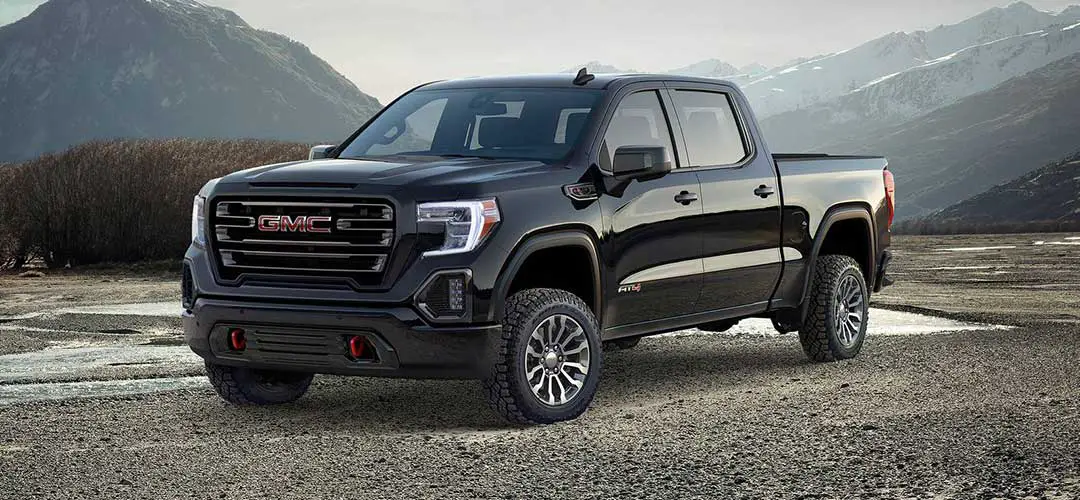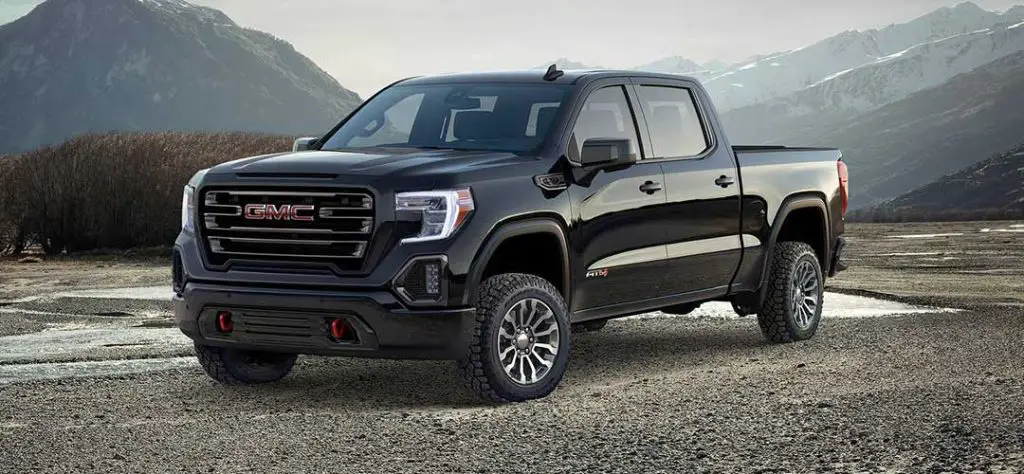 Made by Flowmaster, this exhaust system is compatible with pickup trucks with a 5.3-liter engine. The aggressive sound profile is also a favorite with many drivers, who like the truck to sound powerful to people outside it. Even inside, you can feel the power of the tone, though listeners outside will still get to hear it louder. 
This exhaust system has an emissions-legal bolt-on system, which fits any Crew Cab and Double cab models with 5.5-foot or 6.5-foot-long beds. The beds must also have a dual exhaust option in order to accommodate this system. This is because you cannot install it in a pickup truck with a single exhaust configuration due to the extra tubing.
Some of the other features include a flex joint for flexibility, mandrel-bent 3-inch stainless steel tubing for toughness and endurance, and a Super 40 series muffler to keep the sound at a respectable level. The dual 2.5-inch mandrel-bent stainless steel tailpipes are finished with quad 4-inch black ceramic-coated stainless steel tips. These tips exit out under the factory exhaust bevels, as well.
Flowmaster built its exhaust system to be very reliable and tough, perfect for any professional who relies on his or her pickup truck for a living. As such, the parts are precisely manufactured and fit like a glove. It also doesn't take a long time to install the system to your GMC Sierra because included in the package are the necessary tools you need to install it at home. 
Do bear in mind that you must cut off the old exhaust in order to install this new system. 
Specifications
Size: 62 x 15 x 18 inches
Pros:
Easily installed in your truck
Powerful performance
Good sound and tone
Cons: 
It might be too loud in the truck to talk
Some rumble 
Made by BORLA, this exhaust system is guaranteed to deliver a very powerful tone when installed. This means that if you value the tone of your exhaust, this could be the system you're looking for. Despite this, BORLA also claims that high performance will come after the system is installed correctly in your pickup truck.
The sound profile is said to be very powerful and precise since a good exhaust tone is a sign of excellent horsepower, maintenance, and overall vehicle condition. Not only does your GMC Sierra get to sound powerful and beefy, but the tone is also a way to tell if your pickup truck needs attention. Look good and enhance your truck's performance, starting with the sound!
The sound of the exhaust is a way to tell the engine's RPM, and this is critical information to a driver to make critical decisions such as gear selection or throttle input during rev-match shifting. BORLA understands that drivers rely on any possible cue to make the right decision when driving, and thus the company designed this exhaust system to assist them. This allows for an extremely precise and pleasant driving experience when on the road.
This particular model will fit a pickup truck with a 5.3-liter engine, so you must keep this in mind to prevent buying the wrong exhaust system for your truck. If you're a new car enthusiast, always follow the instructions when installing this aftermarket exhaust system. It's great to replace the original system, as these new kits are very dependable and often offer performance boosts.
Another thing to remember is to check for the year and make of your GMC Sierra, just in case your particular model doesn't allow for this BORLA exhaust system to fit.
Specifications
Size: 60 x 18 x 17 inches
Pros:
Extremely good tone
Powerful performance
The tone is a good way to base driving decisions on
Cons: 
It might be too loud for some
For a more mellow exhaust tone, you can go with this MBRP exhaust system in your GMC Sierra. After all, not everyone is a fan of throaty and loud exhaust systems. For some, quiet and stillness are what they want in their pickup truck instead of showing off.
Even if the exhaust tone is mellow, it is by no means weak, as the chambered muffler allows the tone to be rich, even if not obnoxious. This is due to the aluminized steel pipes, as well as the muffler allowing for this sound profile to exist. Another benefit is that the back pressure and scavenging are improved and optimized, allowing your engine to perform much more powerfully and produce more torque.
The tubing in this exhaust system is mandrel-bent, and the cross-section is not reduced, while the angle is the minimum to reduce backpressure further. The muffler is a long-lasting product that stays at the same volume, even if it gets wet, instead of other products that become deafening when moisture invades. 
MBRP prides itself on manufacturing these exhaust systems to fit perfectly even on the first try. There is no modification or extra work required beyond what is standard and necessary. The parts all fit exactly as original exhaust systems do with your GMC Sierra. All you need are the included simple hand tools, space, and time. 
This exhaust system boosts your pickup truck's horsepower and torque, giving your vehicle a performance boost. The aluminum-silicon-coated welded seams are also strong and do not break easily. The 16 GA steel is also strong and will last you for a very long time.
MBRP built this exhaust system to be both affordable and useful in moderate climate conditions, so it's not wise to bring this to extreme environments. Also, as with all accessories, please remember to check if this exhaust system fits your GMC Sierra. Be very sure before buying.
Specifications
Size: 12 x 16.5 x 46.5 inches
Pros:
The mellow tone for those who prefer a quieter sound
Powerful performance
Made to fit instantly without modification
Saves fuel
3-year limited warranty
Cons: 
It might not last as long as some other exhaust systems
Made to be rugged, reliable, and strong, this exhaust system by MagnaFlow promises to deliver solid performance just like your GMC Sierra powers through the road. As long as your truck has a factory dual exhaust system, it will normally allow for an instant fit without any modifications or extra work. Increase your pickup truck's performance by installing one!
The barbed hangers in this exhaust kit are modeled after those the original manufacturers built into the factory system, so installation should be a straightforward affair. With the included tools shipped with the exhaust kit, you don't have to buy extra tools just for installing them in your vehicle. After all, this is much better, and the tools will fit perfectly.
The tone profile of this MagnaFlow exhaust system is smooth and deep, not too upfront and brash. For other drivers and people outside of the vehicle, it might be a better choice than other loud and throaty systems. The sound profile is made possible through the wide and straight-through design of the muffler.
The exhaust kits made by MagnaFlow are all factory-checked for precise fitting and performance-tested to ensure there are no errors in the manufacturing. The strict tolerances ensure that you will get a sturdy exhaust system that will last for a long time. The machining quality has been hailed as excellent by many customers, users, and dealers alike.
The steel used in this exhaust system is 409 stainless steel, and it allows for tough construction. Other than the necessary tools you need to install the exhaust system, there is sometimes a polished stainless-steel exhaust tip.  
Specifications
Size: 59 x 14.3 x 20.8 inches
Pros:
The smooth and deep exhaust tone
Powerful performance
Lifetime warranty
Precisely machined
Cons: 
The shipping package might be substandard
Sometimes the wrong parts are included
This particular exhaust system from Corsa gives your GMC Sierra a very aggressive exhaust tone. It also has Corsa's patented unique technology inside, which is where the distinctive sound signature comes from. Made to be solid and dependable, every part is manufactured in the US for quality.
The steel used to make this exhaust system is 304 stainless steel, and only the highest quality is used to make this sturdy system. The precise manufacturing is also the reason why installing this exhaust system is very easy. The very strict tolerances are what make this an excellent product to install in your pickup truck.
The unique Reflective Sound Cancellation technology that Corsa patented is what gives this exhaust system its aggressive tone when you accelerate. During the cruise, you won't experience any droning, as well, due to the technology canceling out the specific resonant frequencies that cause the droning sound. By reflecting the sound waves out of phase, the tone of the exhaust system is custom-tuned.
Corsa also designs each RSC technology to fit the particular truck it will be fitted in. In this case, there is a specific model for the GMC Sierra that takes into account the original specifications, performance output, and more. The result is a product that will fit your vehicle perfectly.
The straight-through design of this exhaust system allows for a performance increase compared to the original hardware, reducing back pressure and increasing efficiency. During manufacture, the parts are all mandrel-bent to ensure that the right angles are achieved for optimal performance boosts. All the welding is also done for you, so you don't have to struggle with buying it if you don't know how to weld.
Specifications
Size: 57 x 20 x 14 inches
Pros:
Unique exhaust tone technology
Powerful performance increase
Limited lifetime warranty
Precisely machined for specific vehicles
Cons: 
Buyers Guide
The five different exhaust systems for GMC Sierra pickup trucks we selected all offer their own unique features, advantages, and more. However, we understand that it might be difficult to make a choice based on all the highlight features. To help you with this, we will discuss how to make the right choice when it comes to choosing the right system for your vehicle.
Please also remember that our guides are not exhaustive, as it would make this article too lengthy. Always consult other detailed guides and check your specifications, makes, and models before making your choice. If you know someone knowledgeable in this area, ask for their advice first, so you can save time and money.
Powerful Sound and Tone in the Package
Flowmaster's exhaust system fits a variety of pickup trucks, including the GMC Sierra. While it depends on the model, it should fit most of them. This one has a very powerful and upfront tone that will please owners who like to show off a bit without being too obnoxious. Even inside the car, you'll feel the rumbling.
The build quality is excellent, and it fits the truck without the need for modification unless it has been modified already. The tools needed to install it at home are also in the package when you order it. If a powerful tone is what you want, then this Flowmaster system is for you!
Most Affordable Exhaust System
MBRP's exhaust system not only fits your GMC Sierra perfectly, but it is a fraction of the cost compared to the other systems on our list. It's around a quarter or less of the most expensive system we included. However, it's not to be scoffed at despite the price.
The milder tone is perfect for users who prefer a less upfront approach to exhaust systems, and it also boosts your vehicle's performance beyond factory specifications. The manufacturing process also ensures that the product is well-made. 
Most Impressive Exhaust Tone
Should you decide not to spare any expense for the most impressive tone, you can go with Borla's exhaust system, which is specifically designed to produce a powerful and precise tone. You can use the sound to make critical decisions while driving, and the system also boosts your performance immensely.
Even if you're a newbie to modification, Borla has made it so that installation is an easy process that doesn't require any complicated tools and steps. The included tool kit will be enough to help you do it yourself. If you're a truck owner who loves tone, you can't go wrong with this exhaust system for your GMC Sierra.
Solid and Dependable 
MagnaFlow's exhaust system also boasts a powerful tone, but it excels in build quality due to the strong stainless steel construction. You might even forget what you installed before you replace it after a long time. The smooth and deep tone is appealing to many owners who don't like to be too loud but like some depth.
Should you want something that isn't too overfilled with features and just something that you can rely on, then this is the right system for your GMC Sierra. Not only will you enjoy a performance boost, but you can make sure it lasts for a long time as well. This is possible due to the precise machining.
Unique Exhaust Tone Technology
Corsa's unique Reflective Sound Cancellation technology gives the exhaust system a distinctive tone found nowhere else. The system is also custom-tuned to the GMC Sierra for optimum performance. Sound good and drive powerfully!
Other than the exhaust tone, the other features give your truck a performance boost once the system is installed in your vehicle. Everything from the piping to the muffler is streamlined and fits your truck perfectly. If this sounds appealing to you, then you can go with it!
Conclusion
We know that choosing the best exhaust systems for the GMC Sierra pickup truck can be hard, but that's why we're here. Hopefully, this guide will assist you in making the right choice as well as learning about the various manufacturers out there. Check out other modifications here.